Audience Quiz: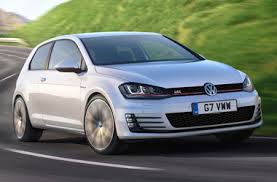 How new is your car? Does it simply get you from A to B, or does it get you there quickly and in style or comfort? Are you so proud you'd set the alarm off, just to draw attention to it, or is it one you park around the street so no one knows it might be yours? It's ok to be in the middle. It's where the sensible lie.
Myself, my own car will get me from A to B via C, over the mountain, through the snow and across the river. Yes, I have a new(ish) Landie. It's a beast of a car, and while I am proud to show it off, I will confess it was quite probably the least well thought out financial decision I've made and one that my inner accountant has never let me forget.
When I bought my current set of wheels, I didn't have someone wise to point out to me what I'm about to show you. How different my life would be if I had.
Getting back to the original question, the title of this post – Are you Driving Your Investment Property? Well, are you? Do you know how affordable it can be to enter even the racing Melbourne Property Market today?
A car in Melbourne, I'll concede is almost as much a necessity as oxygen or coffee. Let's take a look though at a basic comparison that I wish I'd known about before I bought my car and one I hope you'll think more closely about before you buy your next set of fancy wheels.
Let's look at buying a 2 bedroom unit in a stable but growing outer suburb of Carrum Downs, Vic 3201. Let's say you bought an average unit, in an average area and rented it with an average agent for an average price. Our assumptions are according to RP Data today and based on the median prices. They're also based on our experience and that of our clients in the area.
The repayments per month on the above are comparable to buying an above average car, a basic luxury small car, or a second hand 4wd, whichever you want to imagine for yourself. The example also works to show what little can be required to do this and start growing your wealth.
Your average 2 bedroom unit in Carrum Downs would today set you back $286,000 plus stamp duty of $12,000 assuming you are an investor and looking to do everything above board.
Allow me to indulge with the assumptions and assume that you already have equity in another property, either yours or your families you can utilise. You might be a stable family, or an empty nester, or a budding investor looking at starting or growing your property portfolio.
We assume you borrow 100% against this new property. We assume you fix for either 3 or 5 years paying only the interest and we assume you have used a capable broker (such as us) to find you the best deal.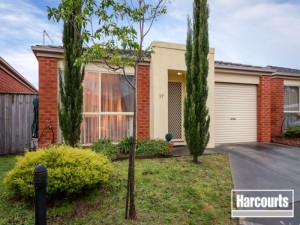 The repayments on a $300,000 loan fixed for 3 years could be $1,097 per month.
The repayments on a $50,000 vehicle loan for 5 years could be $1,013 per month.
The difference here is only $85 per month. That's about $20 per week. I won't insult you by telling you how many take-away coffee's that is, I'm no Joe Hockey, we both know you won't give them up.
For an extra $20 per week, you can instead build yourself the beginnings of a wealthy portfolio of stable bricks and mortar and one day retire without the aged pension. You can be a lifter, not a leaner. (Sorry Joe).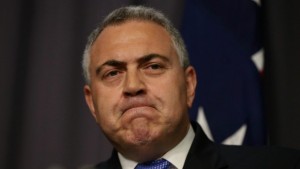 But wait, there's more.
Just like everyone's favourite late night informercial. There's more, while your new and flashy car will depreciate and soon be not so new, not so flashy and definitely not worth what you paid for it – your investment property will stay as average as ever, slowly but surely appreciating and becoming worth more and more.
Everyone knows that.
Did you know?
A median unit in Carrum Downs (Indeed many outer suburban areas for that matter) can be neutrally, or even positively geared?
That means that after expenses, it brings you in extra cash each month!
In the case above for our $286,000 median priced 2 bedroom unit in Carrum Downs, the median rent for a 2 bedroom unit there is $300 per week. Assuming approximately 5% fees for our average agent, and further 5% for other expenses (although this can vary) you'll receive $1,170 per month. That's $73 more than you pay the bank for your interest only loan repayments.
While $73 per month is only $876 a year and isn't much to look at in terms of your annual coffee spend, if you throw in the capital growth (the amount the unit will increase in price/value) over the last 3 years you'd have come out with a combined total of $4,709 per year.
If you're working and earning $50,000 a year, that's the same as having to negotiate a 9.40% pay rise!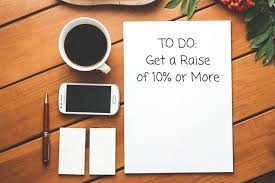 So next time you're looking at the latest model VW Golf, or wondering whether buying the last ever Holden Commodore to be made can fit into your budget – think a little more long term and consider buying an entry level investment property and getting a few more years out of your current car.
Get in touch today to see whether something like this could be right for you.
Your future self will thank you for it.
Note: All figures used above are current as at the 15th February 2016. Median prices are as per RP Data, accessed 25th January 2016. This was prepared without taking into account your situation and as such should not be relied upon. Please seek detailed advice from a professional before entering into any financial transactions.