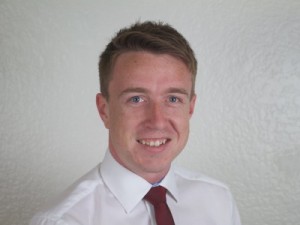 Burgundy House is one of the leading finance broking companies in Australia. We are proud of our history and our focus on delivering superior customer outcomes in the commercial finance and residential home loan space.
Burgundy House, was founded by Matthew Gallagher and is part of Australia's largest mortgage broking group. Burgundy House operates out of Richmond and Matthew enjoys getting out of the office and traveling to meet his clients, as well as showcasing some of the local café culture.
Matthew is always keen to save his clients money, typically by ensuring they receive a well designed package offer, in addition to the best service. While often utilising the power of the Big 4 banks, Matthew is keen to demonstrate the flexibility and strength of some of the other 20 smaller lenders on his panel, and their package offerings.
With a background in Accounting and Finance, and having studied at Monash, Matthew is well equipped with the necessary skills to offer a rounded approach to his client's needs. He is passionate about business and tackles all challenges head on.
Matthew would be keen to meet with yourself, or anyone else you know interested in saving potentially tens of thousands of dollars and cutting years off their mortgage.
We're acutely aware that money isn't anything – we're about service first. This will achieve a far better outcome for you in the medium term, than a few dollars off your mortgage in the short term.
Our passion is for business, and property investment – whether you're looking to buy a house, or grow your wealth through property or business, if you need finance, we're here to work with you.
To view our Privacy Policy – follow this link here.